2023 - 2024 Board of Directors
The Nova Scotia Choral Federation invites members to contact the office or a current Board member with any questions about the work of the NSCF Board, or upcoming projects.

Tom Black
Tom Black is a founding member of Nova Voce, performing in the Bass 2 section. He has served on their board, including terms as chair and treasurer.
From a background in classical piano, his interests have spread to playing guitar both for personal enjoyment and as a rock musician, amateur theatre with Showcase Productions Society performing in a number of their productions and singing in several vocal ensembles.
Tom was organist and choir director at Trinity United Church in Oxford for 8 years and directed an Oxford community choir. He also enjoys dabbling in composing and arranging.
Jacqueline Chambers - President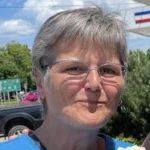 Jacqueline Chambers, a native of Parrsboro, NS, received her Bachelor of Music Education degree at Acadia University in 1983. Jackie then continued her studies at the University of Toronto where she received an Artist's Diploma in Voice.
Since returning to Nova Scotia, she has taught all ages in various schools throughout the province where she was a choir and band director for both school and community organizations.
In 2011, Jackie retired after 20 years as Artistic Director of the Aeolian Singers. Her years with the Aeolians were characterized by developing innovative programs and partnerships with a variety of Nova Scotian and Canadian artists, seeking out music which specifically provided a voice for women. Jackie wanted to make music with women in her own community, so she, along with a few others, started Creative Voices a women's performance group in Truro NS.
Having  recently retired from her position as Guidance Counselor in 2018, Jackie is delighted to be focusing more of her time exploring performance opportunities with the women of Creative Voices. When not at rehearsal, Jackie can be found at her cottage or spending time with her family and friends at her home in Valley.
Andrew Cranston - Vice President
(M. Mus Memorial University, B.Mus Mount Allison University) is pleased to be back in Nova Scotia after working as as a conductor, teacher and clinician in Newfoundland for over 16 years. Andrew was the Co-Artistic Director of the Coastal Sounds Choir Association in Conception Bay South, NL where he conducted both the Coastal Sounds Community Choir and the Aurora Women's Choir. Andrew has worked with many choirs in Canada as both conductor and singer, and had the privilege of directing the Quintessential Vocal Ensemble at Carnegie Hall in 2014. He was also recently the Music Director of Topsail United Church. In Nova Scotia, he continues to work as a teacher and clinician and will be the conductor of the Middleton Choral Society starting in September 2022.
Elyse Delaney
Elyse Delaney TBA
Heather Fraser
Heather Fraser maintains an active career as a choral conductor, music educator, clinician, presenter and adjudicator. She is the Artistic Director of the Annapolis Valley Honour Choirs (150 singers Grades 3-12), the Aeolian Singers (Halifax based women's choir), and is a collaborative pianist in the Halifax Regional Centre for Education. As the Program Director for the NS Choral Federation for seven years, she is passionate about the power of choral music to build community and foster our humanity. Heather serves as VP Advocacy on the Board of Choral Canada and sits on the National Youth Choir Committee. She feels humbled to be a part such a talented and invested team working on behalf of our diverse national choral community. Heather is grateful to have had the opportunity to study conducting and choral pedagogy with mentors across Canada, the USA and the UK. She was honoured to be a Conducting Fellow with the Canadian Chamber Choir (2015), the first conductor in Pro Coro Canada's emerging artist program (2016), and was Apprentice Conductor of the National Youth Choir of Canada under the guidance of Dr. Victoria Meredith (2010).

Spencer Gough
As a University-educated professional with non-profit experience in a cross-cultural environment, Spencer Gough is dedicated to community engagement and life-long learning with 10+ years' experience learning, communicating, teaching and supporting others. A dedicated team player, he communicates with peers and stakeholders amicably and analytically, manages competing project timelines, and is quick to adapt to new projects and technologies.
Spencer sings with the Halifax Camerata Singers and has worked at Sing Sing at Youth Choir Camp

Nicole Jordan
Dr. Nicole Jordan is an artist of the world: A Canadian-Trinidadian, she spent her formative years in Halifax, Nova Scotia, then made her career in England and The Netherlands as a vocalist, creator, and academic. Dr. Jordan holds a PhD in Performance Studies/Music Psychology from the University of Sheffield (UK), a Master of Science in Music Psychology from Keele University (UK), and Bachelor of Music from Acadia University (CAN).
Since returning to Nova Scotia in 2021, "Dr. J" has joined the faculty at the Fountain School of Performing Arts at Dalhousie University as Assistant Professor of Voice and advisor on equity, diversity, inclusion and accessibility (EDIA) in the arts. She has recently joined the boards of the Nova Scotia Choral Federation, Camerata Singers, and the Canadian Chamber Choir to pursue her passions for choral music, community engagement, and advocacy for
Black and Indigenous singers in Nova Scotia.

Wendy LaPierre - Past President
Wendy LaPierre lives in the Annapolis Valley. She studied voice at Acadia University and has a Music Education degree. When her kids were young, Wendy performed with the Valley based group DonnaWendyAndy and was the music director at Kings County Christian School, as well substituting as music teacher at Annapolis Valley Regional School Board. Now that she has 5 grandchildren, she's very busy grand-parenting. One of Wendy's biggest joys is directing the North Mountain Community Chorus and being involved in various musical and theatrical projects around the Valley.
Greg MacLeod, Treasurer
Singing has always been a part Greg's life. In his younger years, he was in the school choir and took part in many school musical productions with the most memorable being Joseph and the Amazing Technicolor Dream Coat. During high school he was part of the school band where he played the trombone. He has been singing with the City of Lakes Barbershop Chorus for the past 19 years and with Nova Voce for the past 7 years. He has also participated in the Tattoo Choir since 2008 and Jubilate for the past 5 years. Currently, he is singing in the Male Chorus in the production of The Magic Flute as part of the Halifax Summer Opera Festival. Greg is treasurer on the board of directors of Nova Voce he is looking forward to serving on the Board of the Nova Scotia Choral Federation.

Amelia McMahon
Amelia McMahon (She / Her / Hers) grew up in the Annapolis Valley and has just returned to Nova Scotia after making her home in Montreal for the past 21 years. She is an accomplished conductor, vocalist, and pedagog and is looking forward to re-immersing herself in the rich musical community of the East Coast. While in Montreal, Amelia was the Artistic Director of adult upper-voice community choir, La Chorale Harmonia; Music Director of St. Veronica's Catholic Parish's 11 O'Clock Choir; Music Director of the E-Minor Glee Club at St. George's Elementary School and was a sought after pop and jazz voice instructor and clinician. Additionally, under her direction as Co-Founder and Co-Artistic Director, adult upper-voice chamber choir Choeur Adleisia has received a number of awards and accolades including being chosen to perform at the 2020 Podium Conference hosted by Choral Canada and winning the Equal-Voice Women's Choir category's First Prize in the 2019 National Competition for Canadian Amateur Choirs.
Amelia believes in creating communities that nurture, challenge and innovate. A strong advocate for living Canadian composers, she has worked closely with Marie-Caire Saindon as Adleisia's Composer In Residence along with several conducting and composition interns. Mentored throughout her career by Maestro Iwan Edwards, Amelia also studied choral conducting at Université de Sherbrooke and holds a Bachelor of Music from McGill University in Jazz Voice. She has been the Voice Area Co-Chair at the McGill Conservatory and participated in the Steering Committee for Podium, 2020.

Laura Moore - Secretary
Laura is a music lover, choral singer, and communications professional living in Halifax. She has always been passionate about singing. Growing up in New Glasgow, she took full advantage of the strong school music programs available to her. Laura has sung in the Nova Scotia Youth Choir, various school choirs, and the NNEC Jazz choir, which performed at the Royal Nova Scotia International Tattoo in 2014. She was proud to come back to NSYC in 2021 to participate in "Nutuwiek? Can You Hear Us?" Laura currently sings with Polaris Choir in Halifax.

Joseph Renzi
A proud member of the Cape Breton, Nova Scotian, and Canadian choral communities for 35 years, Joe has sung with the Cape Breton Youth Choir, Nova Scotia Youth Choir, National Youth Choir of Canada, the Halifax Camerata Singers, and Co-Founded the Nova Voce Men's Choir with Terry Hurrell. Before returning home to Cape Breton in 2019, Joe worked in Alberta as a diction and vocal coach with the Grande Prairie Boys Choir.
Laura Beth Smith -
Laura Beth (B.Mus., B.Mus.Ed., O.C.T) is a classically trained musician in voice and piano.  At the tender age of 16 songwriting became a way to navigate her emotions and thoughts.  Her sister sent her into a recording studio on her 19th birthday to record a three song demo.  The first time she ever sang a full set of her own tunes was at the ECMA and JUNO awards showcases in 2002. She recently moved back to Nova Scotia with her young family and is thrilled to be back in her homeland.
​Over the past 17 years she has been working professionally in various combinations as a singer, musical theatre performer, music director, church choir director, community choir director, youth and children's honour choir director, songwriter, composer/arranger, and private and public school music teacher.  She is passionate about bringing people together in song and believes from her very depths that everyone can sing.  Yes, that's right, she said EVERYONE.

Kaitlin Wilcox
Kaitlin Wilcox (B.Mus, B.Ed) has always been dedicated to music education in Nova Scotia. Growing up on the Eastern Shore, Kaitlin was lucky to participate in a rich music education experience in her junior high and high school. Following high school, Kaitlin went on to study classical saxophone and voice at Acadia University where she also obtained her Bachelor of Education in 2018. Kaitlin has had the privilege of working in arts programming and promotion since 2014 and joined the Nova Scotia Choral Federation in 2017 as a summer student, then as Programs Coordinator. Kaitlin has been lucky to return as Sing Summer Staff as an alto section lead for both Youth and Adult Choir Camp. Since the end of her position with the NSCF, Kaitlin began teaching music with the HRCE as well as teaching music privately outside of school hours. In her free time, Kaitlin enjoys training and teaching Brazilian Jiu Jitsu. Additionally, Kaitlin is an active member of the Glass Winds Ensemble. Kaitlin is hopeful to see growth in choral education across the province. 
Executive Committee:
Wendy Lapierre, Past President
Jaqueline Chambers, President
Andrew Cranston, Vice President
Greg MacLeod, Treasurer
Laura Moore, Secretary
Spencer Gough, Member At Large
Nominations Committee:
Choral Canada Representative:
CFNS Representative:
Personnel Committee
Andrew Cranston, Chair
Jackie Chambers
Greg MacLeod
Honorary Life Members:
Barbara Clark
Kaye Pottie
Riet (Maria) Vink
Past Honorary Life Members:
Senator John Buchanan
Dr. Helen Creighton
Sr. Rita Clare
Mae Cameron Campbell
Dr. Walter Kemp
Irene MacQuillam-Murphy
Dr. Elizabeth Murray
Dr. Paul Murray
Meet our Office Staff
Tim Cross (Executive Director),  Anne MacDonald (Program Coordinator)
Tim Cross
Executive Director
Executive Director, Tim Callahan-Cross, is a graduate of the Nova Scotia College of Art and Design with a Bachelor of Fine Arts and the Banff Centre Arts Management Program. As an arts administrator and volunteer he has provided sound management and helped to develop and maintain successful programs and services for our vibrant choral community. He worked with the Nova Scotia Choral Federation as Program Coordinator from 1987 until 1997 when he assumed the position of Executive Director. In 1998 and 2014 Tim helped organize the highly popular and successful Podium biennial conferences of Choral Canada held in Halifax.
Tim is an experienced manager. Prior to working with the federation he owned and operated the acclaimed Halifax restaurant Café Quelque Chose which was reviewed and recommended annually in "Where to Eat in Canada", Canada's national restaurant guide and was selected as one of Canada's 100 best restaurants by Enroute Magazine. As a dietetic supervisor at the Halifax Infirmary Hospital Tim helped manage a staff of seventy five chefs and food handlers, set menus and prepare food for both patients and a full service cafeteria. Tim is a qualified fitness and weight training instructor with the YMCA and where he taught fitness for 10 years.
As an adoptive parent Mr. Callahan-Cross has completed Pride Training through Family and Children Services and regularly attended seminars on child behavior, and care. He is frequently asked to present on adoption panels as part of the Pride Training for perspective adoptive and foster parents. He has served as a volunteer on committees and boards of several local choirs including the Annapolis Valley Honour Choirs, Halifax Camerata Singers, Halifax Gay Men's Chorus, and Nova voce,  as well as the Mocean Dance, Nova Scotia Designer Crafts Council, the YMCA, the Family Pride Camping Association, AVASP Care and the Kinap Community Centre. Currently he serves on the boards of the Cultural Federations of Nova Scotia where he has been president and treasurer;  Choral Canada where he chairs the National Youth Choir Committee; Unison Choruses Canada and is co-chair of Unison Festival 2022. Tim makes his home in Bedford with his son Bruno. He has enjoyed singing with a few local community choirs and currently sings with the Halifax Gay Men's Chorus.  Tim 's other passions include travel, gardening, cooking and spending time with family and friends
Anne MacDonald
Program Coordinator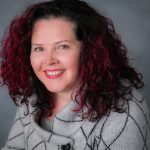 programs@nscf.ca
Anne MacDonald is a graduate of Acadia University with a Bachelor of Arts and Mount Saint Vincent University with a Certificate in Marketing. Originally from Cape Breton, music has always been a significant influence in Anne's life. Having played piano since the age of 8, she was an active member of her community at a young age providing accompaniment in her community church choir and playing at school. She has completed Grade 8 Royal Conservatory in Piano and continues to share this love of music as a piano teacher in Tantallon, NS.
Anne has worked in several organizations since making the Halifax area her home. She has been involved in Sales and Marketing in the hotel industry, spent several years working in recruitment and retention as well as running a home based childcare and tutoring business for several years. Music has always been her passion, however, and she has consistently found herself drawn to organizations that work with the Arts.
Anne has seen firsthand the benefits of the Nova Scotia Choral Federation as all three of her children are involved in music. Her oldest child was part of All City choirs over many years. She has seen the value of the choral experience, choir camps and the life lessons these opportunities provide. She feels fortunate to be part of an organization that can continue to promote and share these musical experiences for others in years to come.
Anne has been a volunteer within her community in planning large fundraisers, leading community groups and providing day to day support for field trips / in the classroom at the local schools. As her children get older, she spends lots of time driving them to their activities and supporting their interests. Her family enjoys camping, spending time at their family cottage in Cape Breton and the beach. Anne is also an avid baker and enjoys any opportunity to sit with a good book. As a former runner (she completed a marathon in 2014) she also loves the outdoors, hiking and biking.