Sing Summer Adult Choir Camp Choral Conducting Apprenticeship
August 22

nd

 to 27

th,

 2022
with Dr. Mark Sirett
Berwick United Church Campgrounds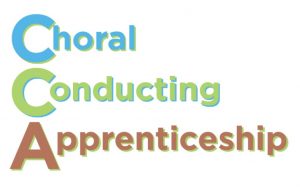 This summer, the NSCF will be offering an opportunity for a choral conducting apprenticeship in conjunction with Adult Choir Camp. The apprentice will gain experience in all facets of the conductor's craft both on and off the podium, including rehearsal planning and strategy, warm up and vocal health exercises, rehearsals throughout the week, and performance.  In addition to observing and participating in all rehearsals during the week, they will have individual responsibility for one repertoire selection in rehearsal and performance, as well as four daily private or semi-private hour-long sessions with the guest conductor, Dr. Mark Sirett.
This is a wonderful opportunity for music educators, conducting students, or for young professional conductors to develop conducting techniques, best rehearsal practices, score study techniques, musicianship, and to explore their pedagogy with one of North America's premier choral conductors and pedagogues.
Conducting sessions and performance with the ACC choir will be videotaped.
Repertoire:  (selected from ACC Rep) – conductors will receive selections ahead of time to prepare (for singing and conducting)
Application
To be considered for this apprenticeship, complete an Online Application Form and submit a 3 minute video recording of yourself  choral conducting within the last two years.
The video can be sent to us as a private YouTube link or as a Google Drive shareable link which can be pasted into the application form. Once the Guest Conductor has selected the apprentice, they will be notified by NSCF.
Application Deadline: July 9th, 2022
Costs
There is no cost to apply for this apprenticeship and payment is only required after a candidate has been selected. Tuition can be payed by Paypal, cheque, or Interac e-Transfer.
Tuition:
$480 NSCF Individual Members (includes residential package Dorm Room from Monday, August 22nd-Saturday, August 27th)
$530 NSCF Individual Members (includes residential package Cabin from Monday, August 22nd-Saturday, August 27th)