Our Logo and its Uses
Recognition of your membership in NSCF will help promote the work we do with the Nova Scotia choral community. Providing a link to NSCF on your homepage helps show your support and encourage others to find out more about us at www.nscf.ca
If you are a member of NSCF please recognize us in your concert programs and on print material whenever possible – help us spread the word bout NSCF services and programmes.
Text and the NSCF logo for your online and print material can be found below:
We are a proud member of the Nova Scotia Choral Federation, a voluntary not-for-profit organization which exists to serve the needs of the choral community, to raise public awareness and to foster an appreciation and enjoyment of choral music. NSCF promotes the art of choral music in Nova Scotia, encourages high standards of artistic achievement and provides technical expertise and training for both amateur and professional choral musicians. for more information visit www.nscf.ca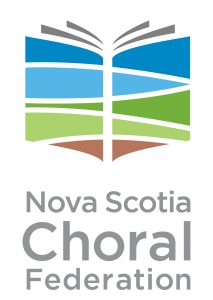 ---
Advocacy
In 2017 Choral Canada, with support from the Canada Council, Nova Scotia choral Federation, Alliance chorale du Québec, Choirs Ontario, Manitoba Choral Association, Saskatchewan Choral Federation, Choir Alberta and the British Columbia Choral Federation, hired Hill Strategies Research Inc. to conduct the first national survey of choral activity in Canada.  The results are contained in a series of reports available here.
Survey Reports
Choral Participation and Activity in Nova Scotia
National Choral Census Summary
---
Poster Campaign & Program Inserts
Poster 11×17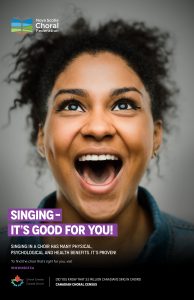 ---
Program Ads 5.5×8.5
---
Program Ads 7×8.5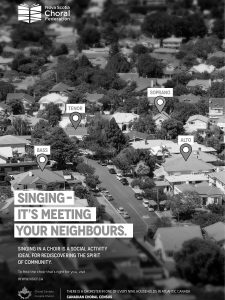 ---
You will also find graphics celebrating the statistics from the first Canadian Choral Census that can be used for programs, etc.