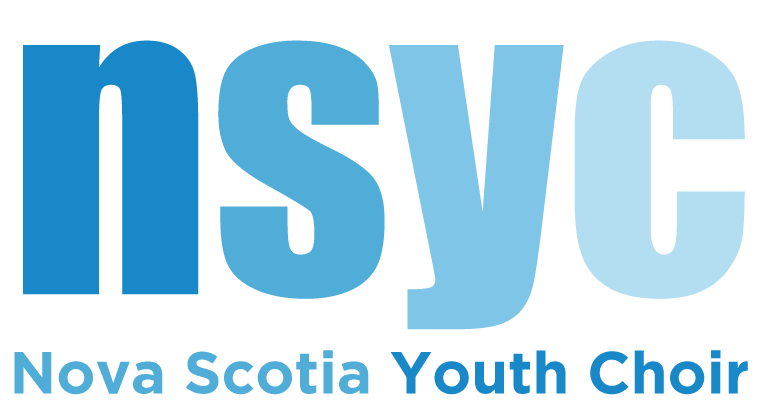 The Nova Scotia Choral Federation is ecstatic to celebrate the 30th Anniversary of the Nova Scotia Youth Choir! Through auditions, approximately 40 singers ages 16-25 will be chosen to work with a faculty of fine musicians dedicated to excellence in vocal performance and musicianship. They will provide them a challenging opportunity to work, develop and perform choral music together at a very high calibre.
Choristers work with the faculty during two rehearsal periods in May and August. Final rehearsal sessions will be led by the guest conductor and will culminate in performances in Lunenburg, Wolfville and Halifax on September 19 and 20, 2020.
---
Christina Murray - Guest Conductor
Christina Murray is artistic director of Xara Choral Theatre Ensemble and head of choral studies at Dalhousie University. She approaches her conducting practice through the voice and is known for her innovative programming and her visionary commitment to decolonizing the choral art form.
​Christina holds an honours undergraduate degree in music (voice/conducting) and philosophy from Mount Allison University, has done graduate work in feminist liturgical practices, and has subsequently studied conducting with Diane Loomer, Jon Washburn, Michael Zaugg, and Elise Bradley. Also an active and accomplished choral singer, as a young person she was selected for two tours with the National Youth Choir of Canada and has frequently sung with the Canadian Chamber Choir since  2007.
​Christina served as head of choral studies at Kodaikanal International School in South India from 2002-2004 and has twice served as resident conductor of the Nova Scotia Youth Choir (2005-06 and 2017-18). She is dedicated to the vibrant future (and present!) of choral music in her province and nation.
Stay tuned for the rest of our Artistic Team Biographies! 
Resident Conductors: Pamela Burton & John Scott
Collaborative Pianist: Mary Castello
Vocal Coaches:  TBA 
---
Auditions
April 18th (Overflow date: April 19th)
Dalhousie Arts Centre, Halifax
Live Audition Requirements
• present a piece of music of your own choice
• A short quick study (will be sent to you via email 24 hours before your audition time.)
• engage in a brief music interview, including vocalizing and aural tests
Singers should choose a piece of music they feel comfortable with which demonstrates their musical ability and shows off their voice to its best advantage. Classical repertoire is advised, although not required. Songs listed for music festivals make good choices. Voice quality, presentation and total balance of choral sound are taken into consideration during participant selection.
We will do our best to keep all auditions on April 18th. If there is a high volume of applications, singers may be asked to make arrangements to audition on August 19th.
* Please bring a copy of your music for our audition accompanist
The Deadline to Apply for a live audition is  March 31st, 2020
Video Audition Requirements
We encourage choristers from outside of Halifax to submit auditions digitally. When you complete your application form we will contact you. Video Files may be sent by email, or a video can be put on YouTube and a link emailed to the office.
• a piece of music of your own choice
• 2 vocalises that show range in either direction
• A short quick study (will be sent to you via email 24 hours before your scheduled recording time.)
Recordings Due Date April 18th, 2020
---
Program Dates & Expectations
• First Rehearsal Session - June 12-14, TBD, Halifax
• Camp Rehearsal Session - August 6 - 9 – United Church Campground, Berwick
• Final Rehearsal Session - September 17 - 19 - St. Andrew's United Church, Halifax
• Concert Tour - September 19- 20 - Lunenburg, Wolfville & Halifax
Choristers will work with the resident conductors and guest voice faculty at the first two rehearsal weekends. These will include rehearsals, pull out voice lessons, and workshops with guest vocal artists. The final rehearsal session in September will be led by the guest conductor and will culminate with three performances on September 19th and 20th .
**It is expected that all singers prepare their music in advance of the first weekend, and to come to August Camp with all notes/rhythms/text in place, and any memory work or other assignments given by the conductors, completed. Testing in August will be done and singers who arrive without knowing their music may be dismissed from the choir.
---


Option 1: Send a cheque to: Nova Scotia Choral Federation, 1113 Marginal Rd, Halifax, NS, B3H 4P7 (payable to Nova Scotia Choral Federation)
Option 2: Send an email money transfer  to nscfadmin@nscf.ca
Option 3: Pay online with PayPal Here!
(please note a service charge will be added when using PayPal)
---
Testimonials - Successful Alumni Speak About the Program
"It has been 3 years since I last sang with the Nova Scotia Youth Choir; however I am still to this day, reaping the benefits of what it provided for me as a young musician, and as a young person. The benefits of the program reach far beyond making fine music with other young, enthusiastic singers. It is an opportunity to develop skills which are essential to the life of a musician, to network with some of the leading figures in the Canadian conducting scene, and to feel inherently more human. The ability to sing well in an ensemble has become a means by which I have been able to support myself financially, and has been hugely beneficial for my performances in opera and musical theatre. The NSYC also presents you with the rare opportunity to work with the most prominent conductors, not just of choirs, but also of orchestras and symphonies. The relationships which I was able to develop with these conductors led to professional engagements with their ensembles, which in turn led to further connections and more work. For me, the Nova Scotia Youth Choir was more than just a choir; it was a program of professional development which just happened to also be a whole lot of fun."
~ Marcel d'Entremont - NSYC & National Youth Choir alumn.
Winner of the 2014 National Music Festival in Voice Performance
"The Nova Scotia Youth Choir provided an enriching musical experience, created wonderful life-long connections, and shaped future endeavors of an entire generation of successful musicians in Nova Scotia. The knowledge and skill demanded of choir members, and the rigorous training, coupled with immensely rewarding performances, nurtures all young musicians in an immensely positive way. The support from the Nova Scotia Choral Federation, the involvement with the Nova Scotia Youth Choir, and the opportunities to seek further national choral experiences (with the National Youth Choir of Canada), were the most influential and important musical experiences of my young life as an aspiring singer."
~ Dr. Christianne Rushton
Director of the School of Music
Head of Vocal Studies, Acadia University
---
Important Documents