CHOIR IS OUR SPORT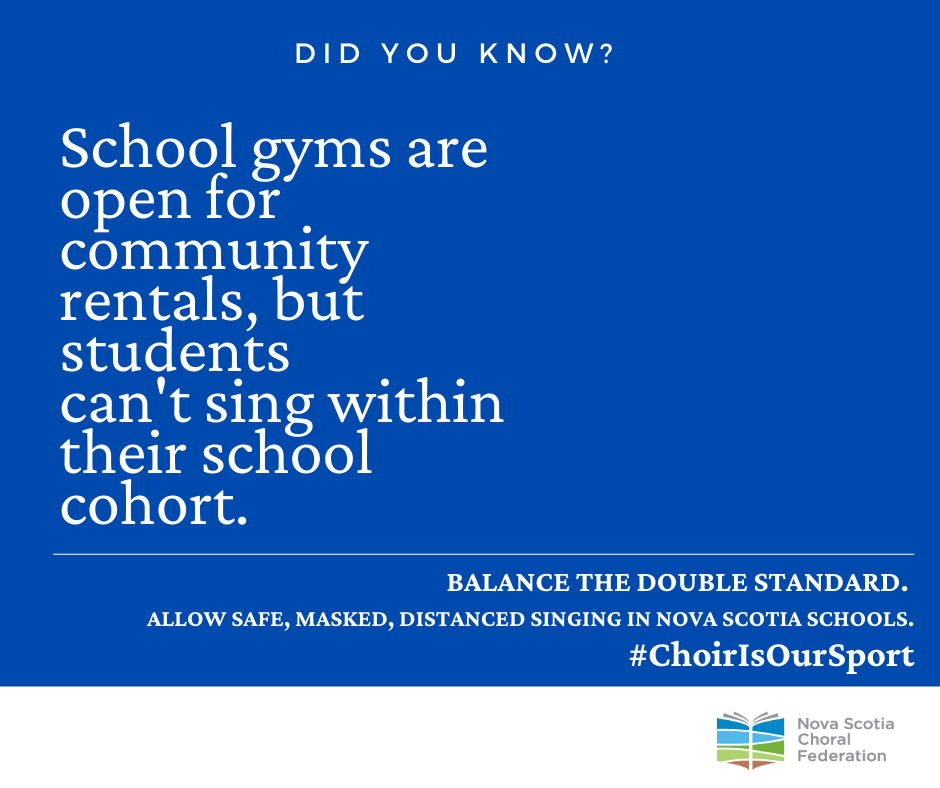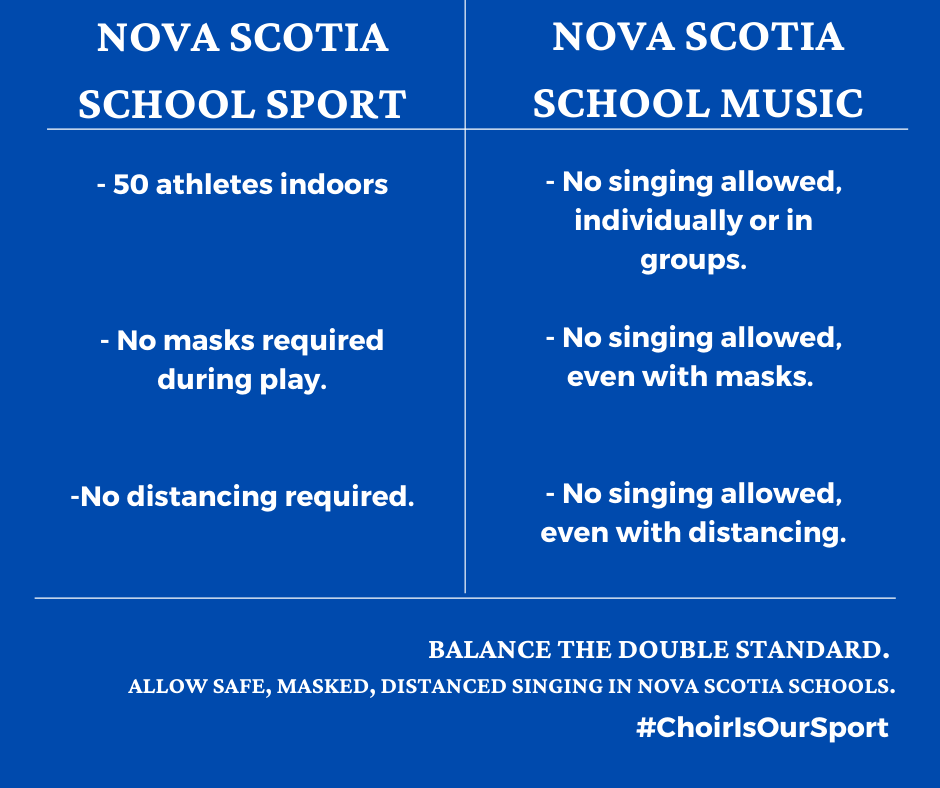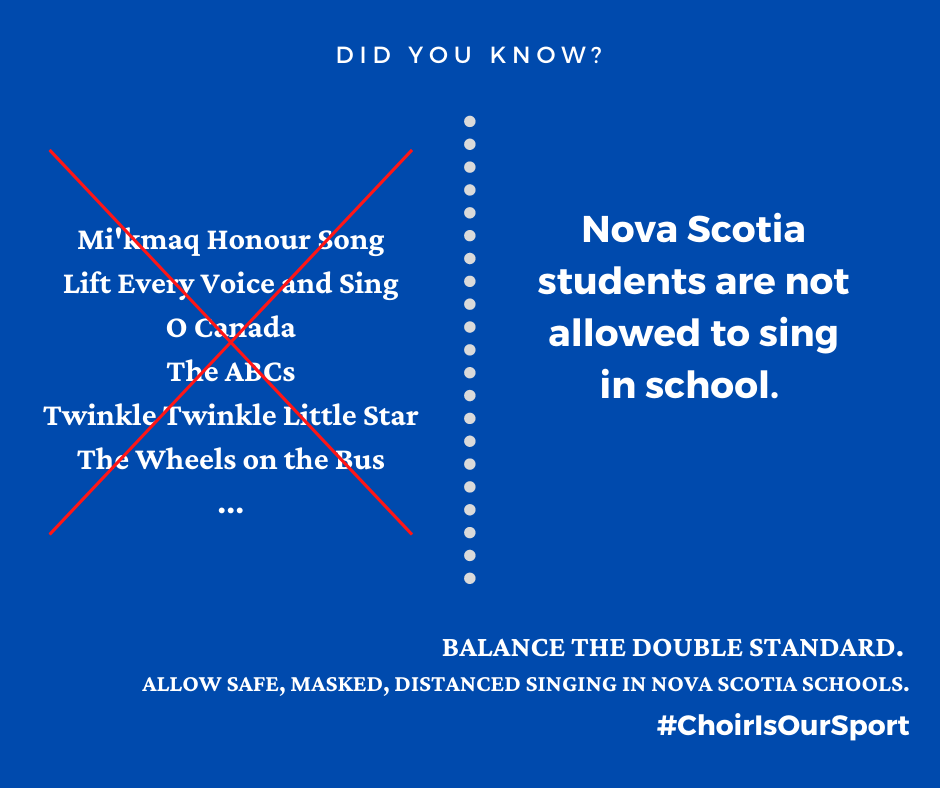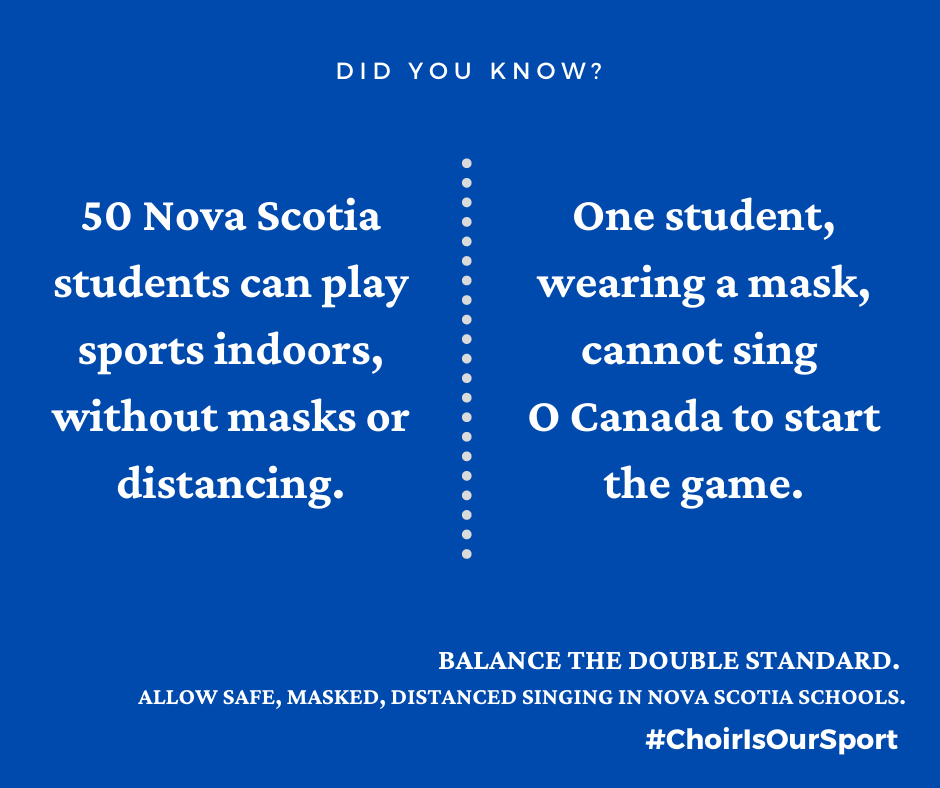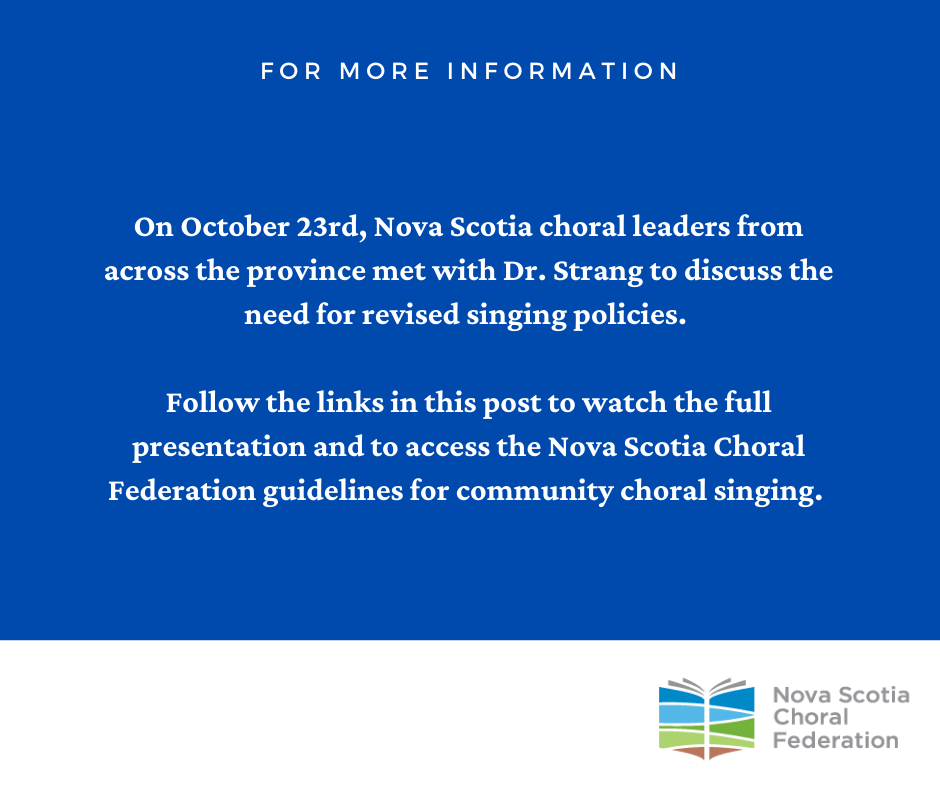 Knowing that choral singing is a vital part of Nova Scotia communities, the Nova Scotia Choral Federation has been advocating for safe choral singing in community, faith and school settings.
Currently there is no singing allowed in schools even as sports activities are not only permitted, they take place without social distancing and mask free. Singing and choir are barrier free activities and how important it is, therefore, to have such experiences available to students
We continue to seek clarity and consistency in Nova Scotia policies around singing.
Watch our full presentation to Dr. Strang here: https://youtu.be/hRoBOd0-uCQ
View our guidelines for community choral singing here: https://nscf.ca/covid-19-guidelines-resources/
Please share!