We Are Hiring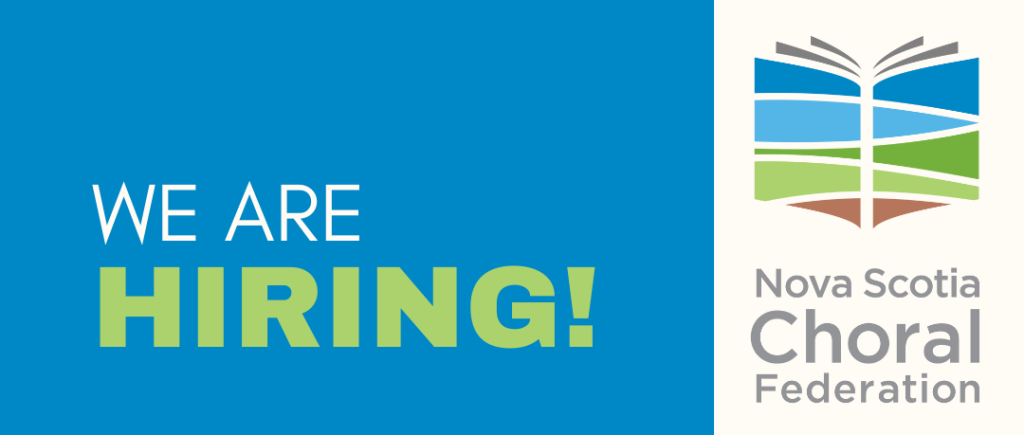 Nova Scotia Choral Federation is seeking a motivated, well-organized, energetic individual to join our team for an 8-week term position as Program Assistant. This position includes 35 hours per week for 8 weeks. Work will take place at the Nova Scotia Choral Federation office as well as on site during the Unison Festival at the Halifax Convention Centre. The candidate will work in collaboration with team members to assist in the planning, implementation, and support of NSCF programs, events and services including the Unison Festival. This position requires an individual with good communications, organizational and project management skills. Proficiency with Microsoft Office and Google suite; experience with data entry and social media are good assets.
The position is supported through Employment and Social Development Canada, Canada Summer Jobs program.
Eligibility Requirements:
Candidates must be between 15 and 30, a Canadian citizen, permanent resident or a person to whom refugee protection has been conferred under the Immigration and Refugee Protection Act; legally entitled to work in Canada in accordance with provincial/territorial legislation and regulations.
We strongly encourage applicants who identify as Indigenous, Black/of African descent, racialized/person of colour, disabled/person with disabilities, and/or a member of 2SLGBTQ+ communities. We respectfully request that you self-identify in your application if you are a member of one or more of these equity groups.
Start Date: May 2023 (ASAP).
Contact: Tim Cross @ tim@nscf.ca
Please include a cover letter and resume.