Singing is a vital component of elementary school music education. In Canada three times more children under the age of 18 sing in a choir than play hockey. Singing and choir are barrier free activities and how important it is, therefore, to have such experiences available to students
---
A sincere thank you to this group of New Glasgow, Nova Scotia students, who collaboratively wrote and performed "Without Our Voices" to share how they feel about singing being prohibited in schools throughout the fall of 2020. Expressing themselves creatively, they truly show us that, "where words fail, music speaks". Annika Murray Cameron Boulter Campbell Hayman Caroline Boulter (violin) Justin Skinner (piano) Kara Taylor William Austin 
#ChoirIsOurSport
#LetThemSing
 Singing in schools continues to be prohibited in Nova Scotia schools as of December 3, 2020.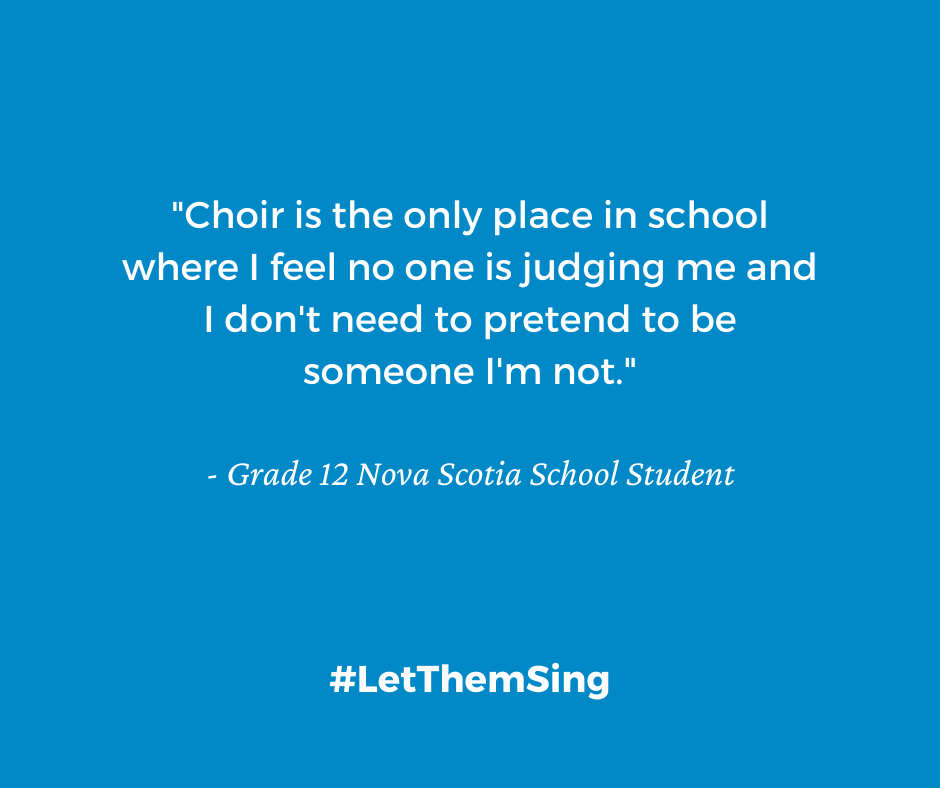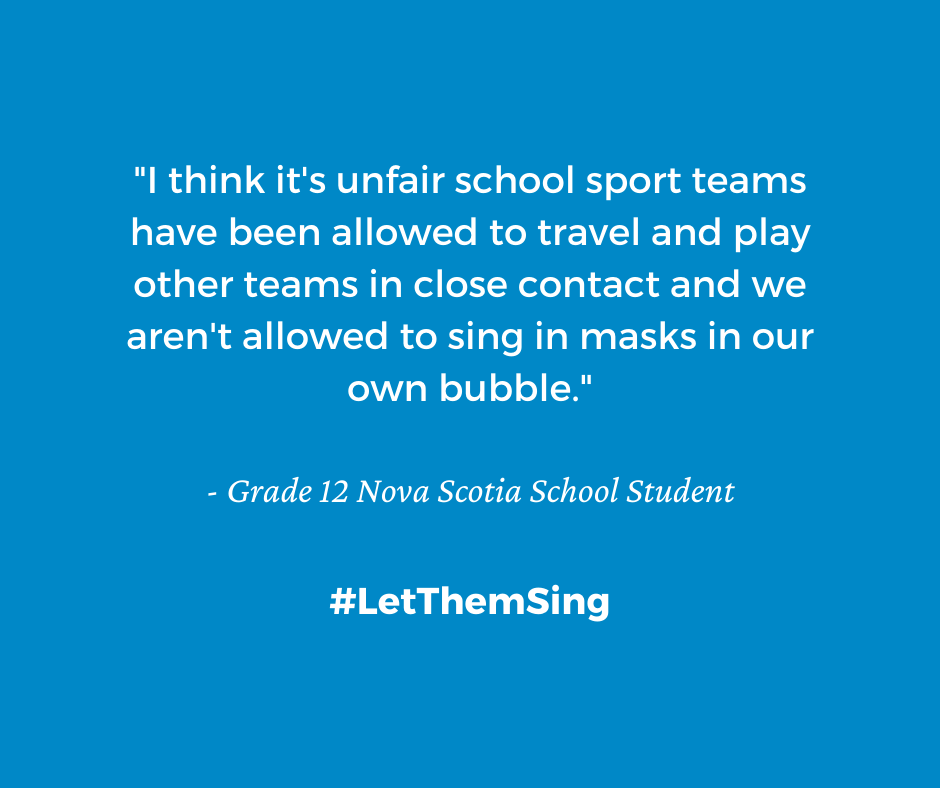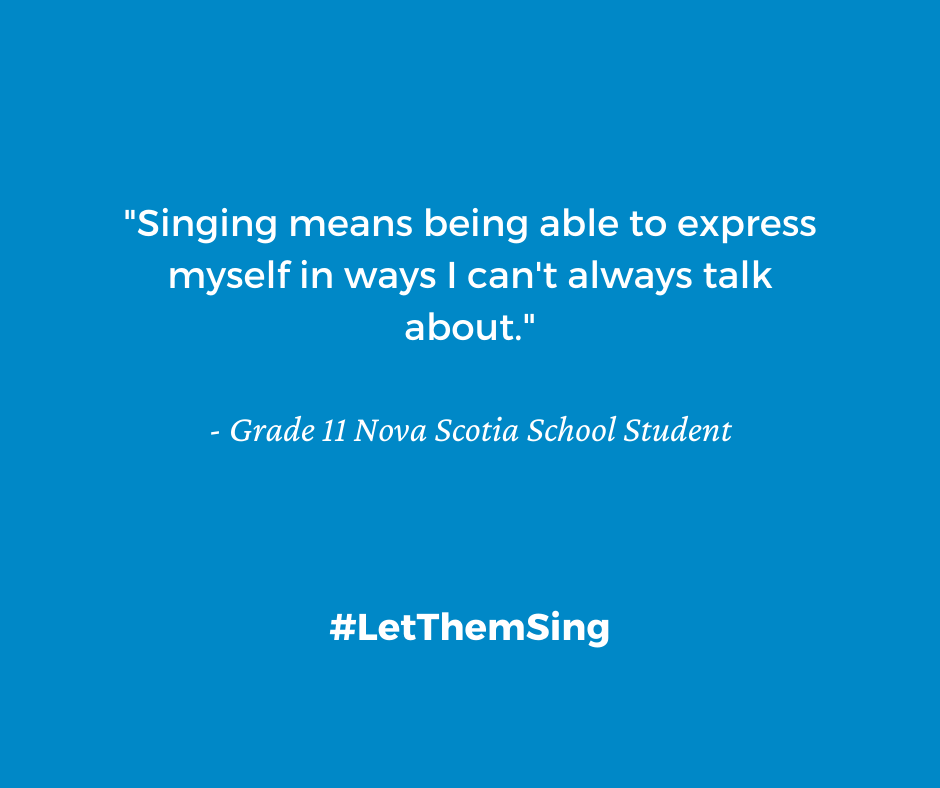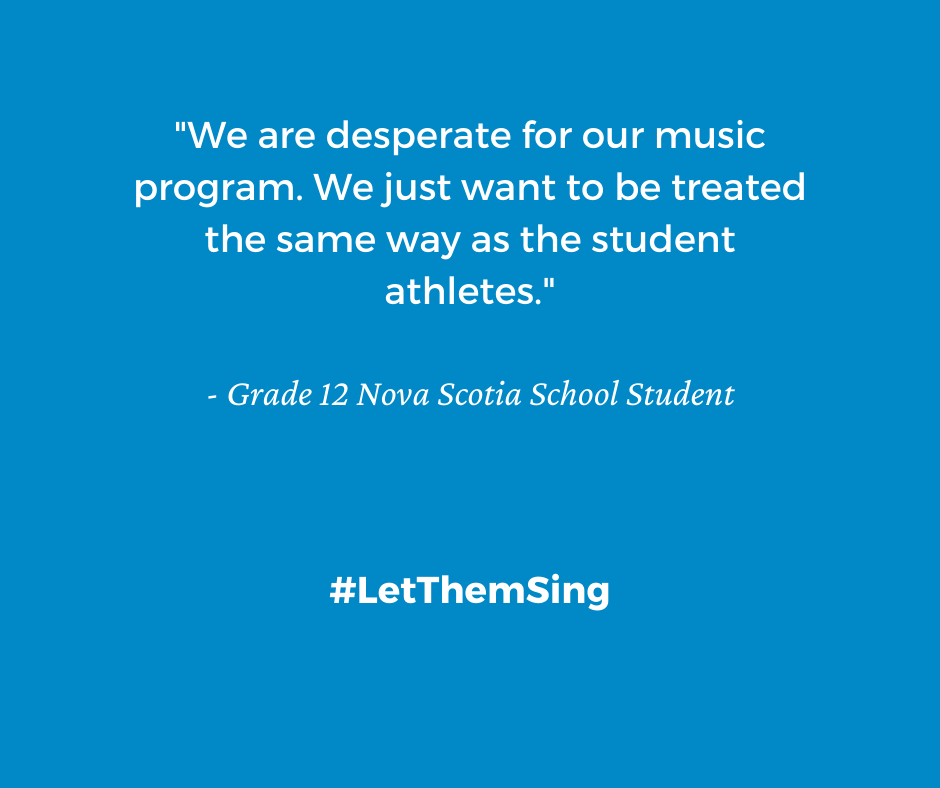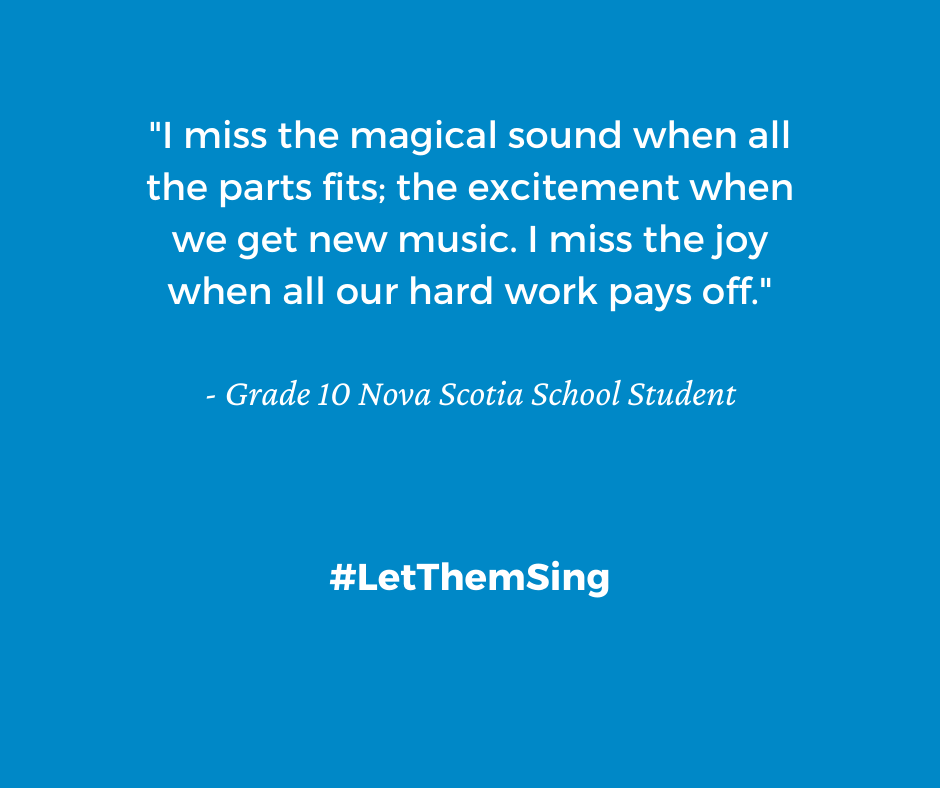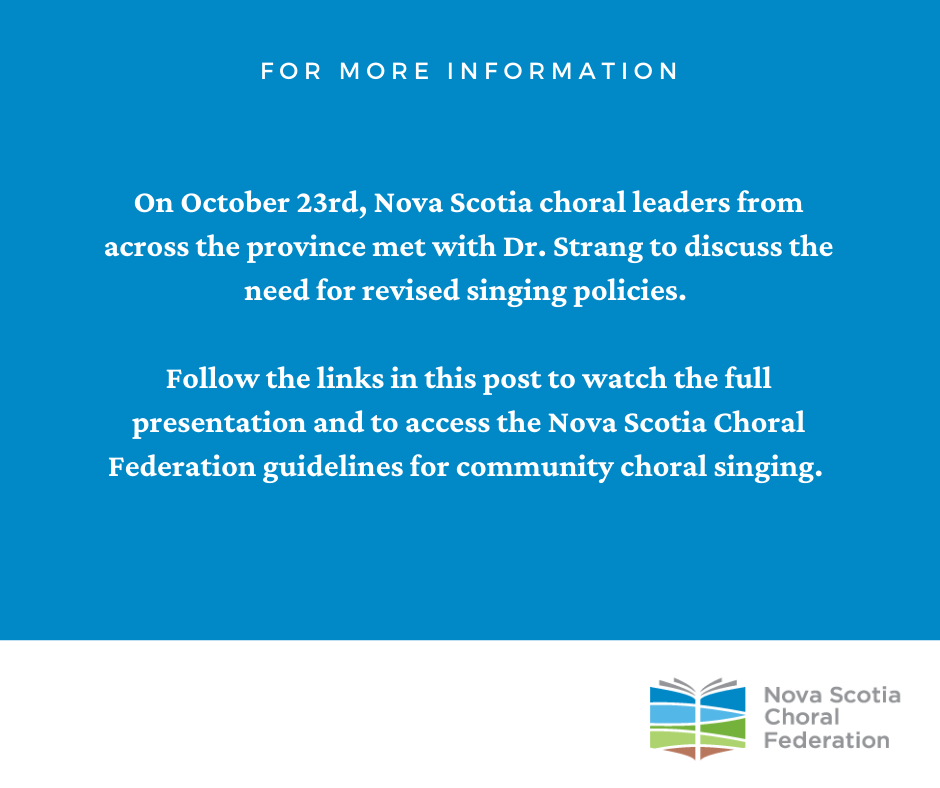 We continue to seek clarity and consistency in Nova Scotia policies around singing.
Knowing that choral singing is a vital part of Nova Scotia communities, the Nova Scotia Choral Federation has been advocating for safe choral singing in community, faith and school settings.
Watch our full presentation to Dr. Strang here:
Meeting with Dr. Strang
Nova Scotia Guidelines
Please share!